What you'll need:
-About 1/4 of a can coconut milk
-2 lime juice ice cubes
-Basil (I just grabbed a little bunch- maybe 5 or 6 leaves)
-About 1/2 a frozen banana
-Shredded coconut (for topping)
-Chia seeds (for topping)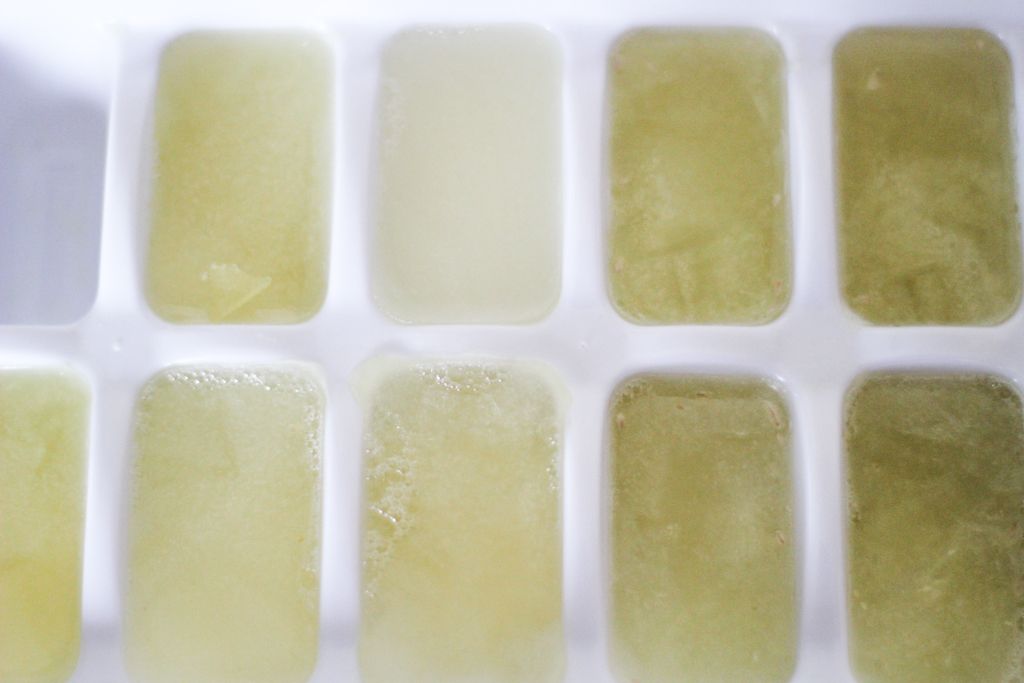 I was so sad a couple of weeks ago because my dear blender broke. It was a weird freak accident and led into a weekend of the flu that kept me in bed for far too many hours. So many bummers at once! When I started feeling better, I decided to go to Target to look at single serving size blenders to use until my big one is replaced. I was super excited to find
this one
by Bella for only $20. I was pretty skeptical about how it would work because not all blenders are great for the smoothies I make, but it works VERY well!
This recipe was inspired by an intense craving for key lime pie (my absolute favorite dessert). It turned out to be so refreshing- I can't wait to have it in the summer when it's hot outside! It was super tart because of the lime cubes, and I think next time I would add more frozen banana pieces to sweeten it a teeny bit. Regardless of the tartness, it was lovely and a great healthy dessert option.
1. Put ingredients in blender and blend until smooth and creamy. This definitely wasn't frozen quite enough for me at first so I put it in the freezer for about 30 minutes after blending to make it thicker and more frozen. I will probably use frozen coconut milk cubes next time.
2. Sprinkle coconut flakes and chia seeds on top.
3. Mix and enjoy!
xx Courtney