I have been very much craving the orange-cranberry yogurt muffins we bought at a little farm store when I was a child so when I came across this
recipe for greek yogurt blueberry muffins
, I knew just what I was going to bake this week!
What you'll need:
-5 TBSP unsalted butter, room temp
-1/2 c. sugar
-1 egg
-3/4 c. plain greek yogurt
-1 1/2 c. flour
-1 1/2 tsp baking powder
-1/4 tsp baking powder
-1/4 tsp salt
-3/4 c. fresh or frozen blueberries (not thawed)
1. Preheat oven to 375*
2. Line muffin tin with liners or generously spray with oil (coconut is perfect).
3. Cream butter and sugar until light and fluffy (about 2-3min)
4. Add egg until fully incorporated.
5. Add yogurt and mix.
6. In separate bowl, whisk dry ingredients together.
7. Mix dry ingredients into wet until JUST combined.
8. Fold in blueberries. Batter will be stiff.
9. Bake 25-30 min or until toothpick comes out clean.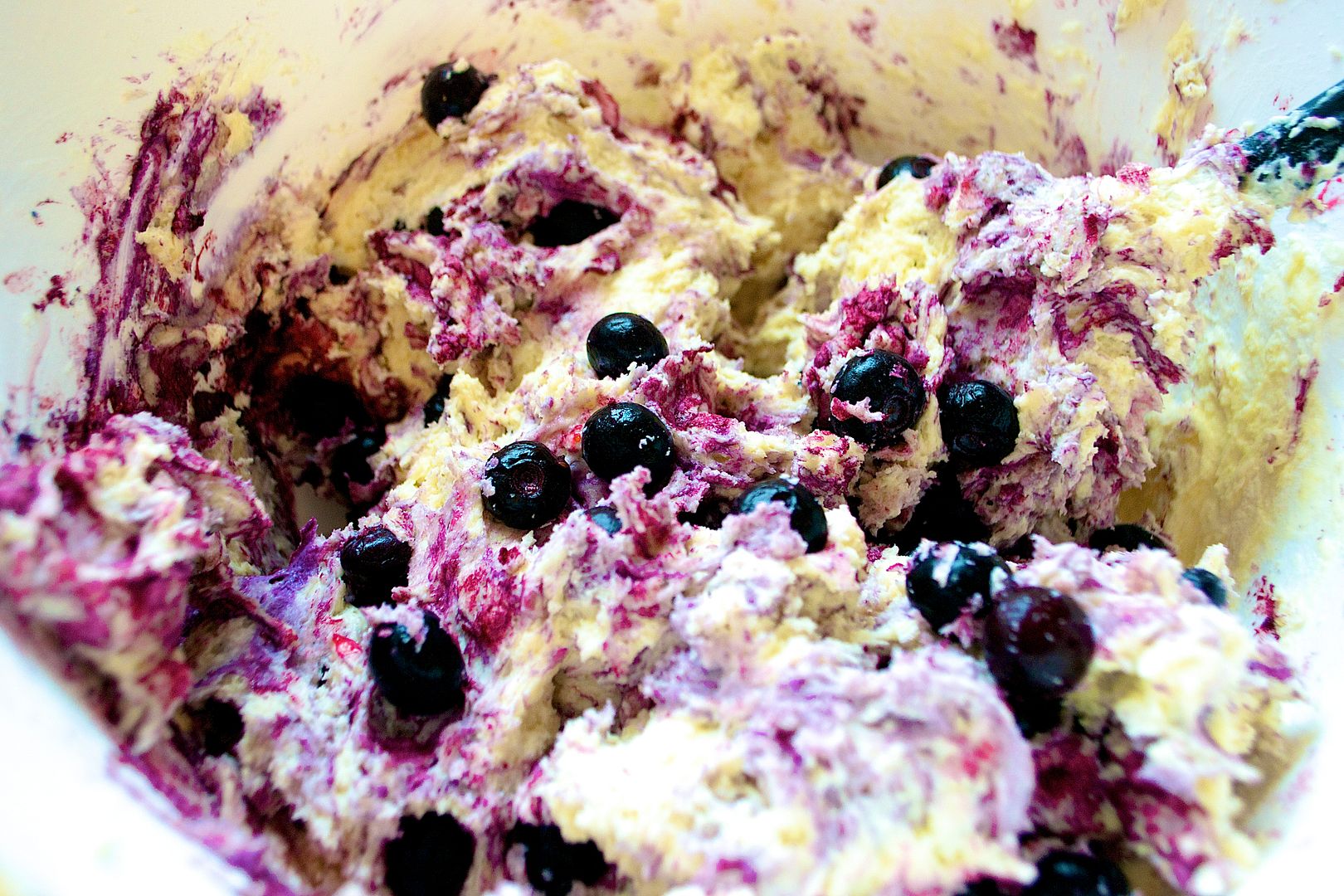 Enjoy!
xxSamantha