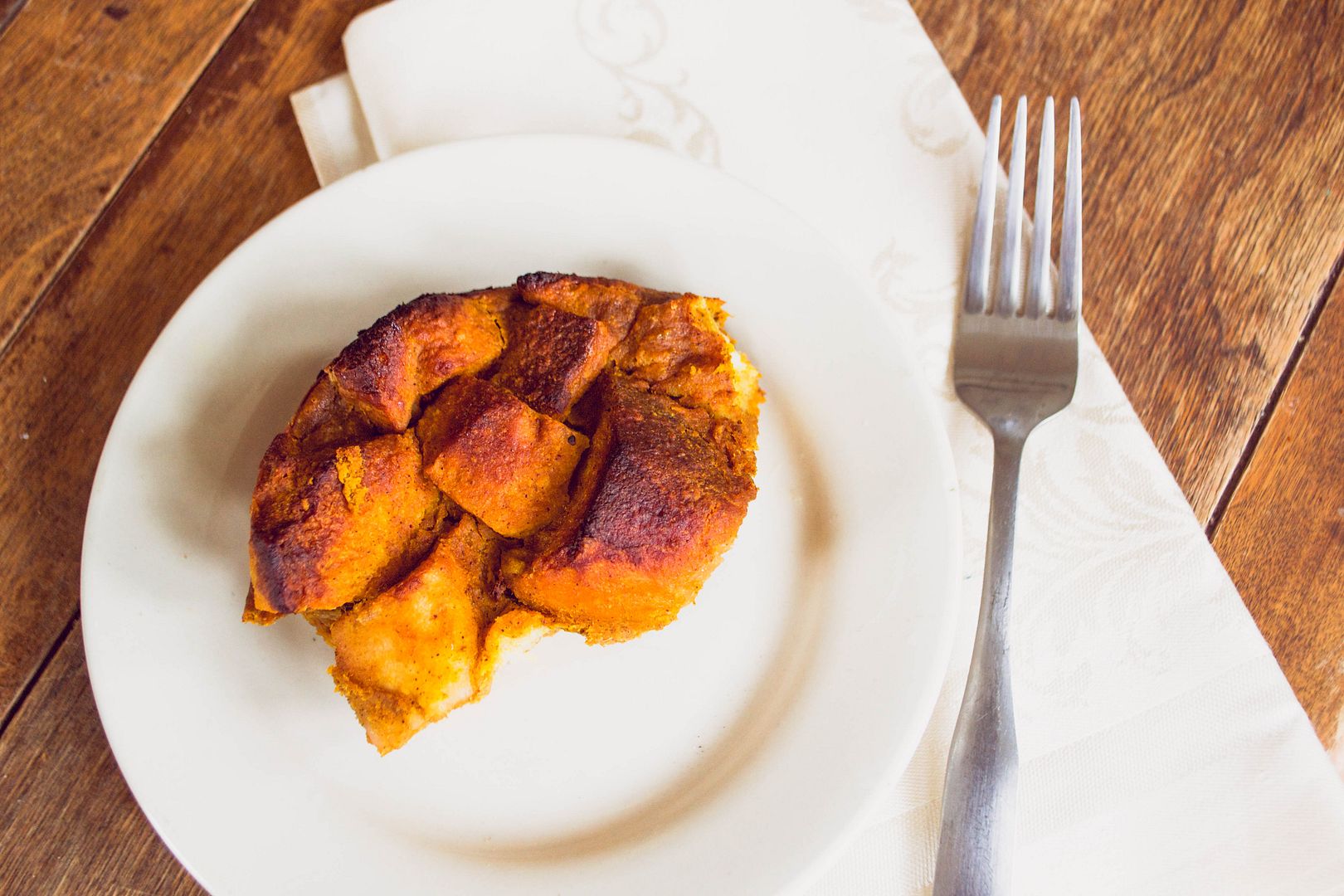 When I saw that I had forgotten to use the two loaves of french bread I bought this week I decided to repurpose them. I kept seeing pumpkin bread pudding popping up on
pinterest
& decided to try to create one with what I had on hand so in true fall fashion I whipped up a super comforting dessert for a cool autumn evening. Keep in mind this makes a BIG batch. I used one 9 x 13 baking dish and one 6 in. So invite your friends over, open a bottle of wine (or cider) & dig in!
What you'll need:
- 2 loaves of french bread, stale or lightly toasted, cubed.
- 24 oz pumpkin puree
- 2 c. heavy cream
- 1/2 c. whole milk
- 5 eggs
- 3/4 stick of butter melted.
- 1/2 c. sugar
- 1 c. packed brown sugar
- 1/4 tsp salt
- 1/2 tsp ground ginger
- 1/2 tsp nutmeg
- 4 tsp cinnamon
1. Leave out cubed bread overnight to stale, or lightly toast in oven as it's preheating.
2. Preheat oven to 350*.
3. Toss bread cubes with the melted butter and allow to sit a few minutes to absorb.
4. Whisk together cream, milk, pumpkin, eggs, sugar, & spices.
5. Pour bread into greased baking dish ( I had to use two ) & top with pumpkin mixture.
6. Make sure all the bread is covered and well soaked.
7. Bake for 45min.
For an extra treat, serve with fresh whipped cream!
Enjoy!
xxSamantha